Our Team
Exectutive Management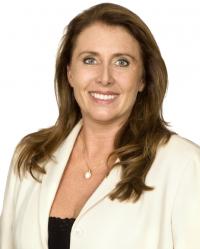 Keris Hodge - Director Apartment Service
As a business visionary, Keris has steered the company to the forefront of the furnished corporate rental industry over the past 21 years. Originally launched in 1989 by Keris and her father Ivan Hodge, The Apartment Service was the first furnished rental property service in Sydney and is now surging ahead as market leader in the industry.
Keris lives and breathes the business, and has an extensive knowledge of the industry on our shores and overseas, as well as future developments and trends. It is no surprise that she has become a key spokesperson for the furnished rental accommodation industry in... Read more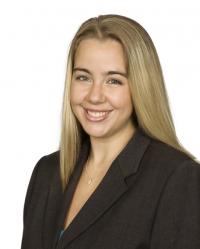 Heather More - Finance Manager
Heather's professional manner and attention to detail, coupled with her extensive property industry experience makes her an outstanding manager responsible for the company's finances and office administration.
With a background of almost 20 years in accounting coupled with her passion for the real estate industry, Heather has become an integral part of The Apartment Service's operations with key knowledge in all aspects of our property management services.
She firmly believes in balancing harmony between servicing the tenant and the property owner. Heather has the ability to... Read more
Property Sales and Leasing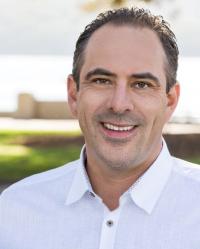 Danny Raice - Licensee - Sales and Property Management
As a founding Director of TAS Realty, established in 2007, Danny's career in Residential real estate on Sydney's lower north shore spans almost two decades. Danny's knowledge and understanding of the marketplace is not only solid, but has provided him the opportunity to build a quality network of buyers, investors and sellers. His industry experience and talent for selling prime real estate, as well as his tested property disposal strategies, are valued by his clients, especially during fluctuating economic times. He has also played a key role at TAS realty in building a large portfolio of rental properties for... Read more
Property Management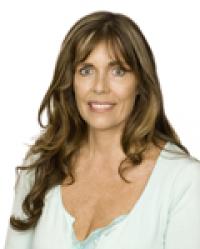 Liza Dwyer - Housekeeping Manager
Daughter of Ivan and Beth Hodge and sister to Keris Hodge—Liza has been an integral player in The Apartment Service's growth over the last 19 years.
Liza's primary school teacher training inspired her to teach in London for a number of years, during which she was drawn into managing a small number of family properties in the UK.
When Liza returned to Australia it was a natural progression for her to offer her expertise to Keris and work for The Apartment Service. Ten years on and four beautiful children later, Liza now works as the Housekeeping Manager and continues to love the furnished apartment industry.... Read more
Josip Zanetic - Property Manager
Josip is an individual who commits himself to going the extra mile for owners & tenants.
Josip lived in Croatia for most of his life until a few years ago when he decided to relocate back to Sydney. This drastic change made him become more appreciative towards the lifestyle in Australia. Previously, before his role as a Property Manager with The Apartment Service, he was a skilled Logistics Support Provider with a well known construction company based in Sydney, where he thrived in providing an exceptional quality of service.
As a result, Josip has developed strong customer engagement skills whilst working in positions... Read more
Roz Wells - Property Manager
Roz joined The Apartment Service team in 2016. With a high attention to detail and a flair for interior design, making this North Shore local the perfect fit.
Reservations and Administration
Morgan Aitkenhead - Administration
Morgan grew up on Sydney's North Shore and is very familiar with the local suburbs. Studying Business and majoring in International Tourism. She spent the first couple of years of her career specializing in in-bound tourism for high net worth clients. This role required a high degree of sensitivity and intuition to be able to deliver a superior service.
Morgan loves dealing with people is always looking for better and smarter was to preform and problem solve. Ensuring a high attention to detail and supreme organisational efficiency, Morgan seeks to go above and beyond in her position to consistently achieve excellent customer... Read more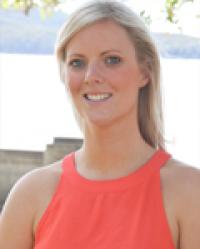 Georgia Stenmark - Executive PA
The Apartment Service team members describe Georgia as the nurturing type. Not surprising really, as she started her career in the childcare industry and has collected a string of impeccable references that she is very proud of, but her passion for travelling and her experiences of living abroad tugged at her heartfelt desire to work in the tourism and hospitality industry.
After many years travelling and living abroad in Canada, USA, Mexico, Fiji, New Zealand, Bali, Thailand and Japan, Georgia finally returned to live on the northern beaches of Sydney where she was born and raised.
Georgia joined The Apartment Service in... Read more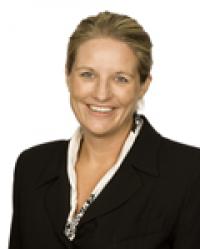 Emma Leone - Reservations
Emma is the consummate Customer Service Professional, with over 20 years in the Hospitality and Tourism industries. You could say Hospitality is in her blood! Emma's insatiable drive, industry knowledge, extensive world travel, and business acumen give her a cutting edge when dealing with senior corporate executives who have demanding work and travel commitments.
She is adept at providing the ideal accommodation solution for middle to senior executives, ensuring a seamless transition into their often temporary homes.
Emma will think outside the square and juggle bookings in order to ensure these... Read more